What Does It Say?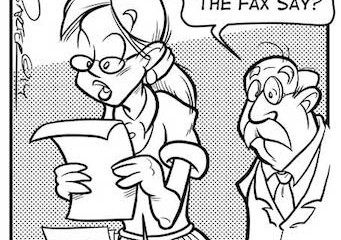 Is this gag the corniest you've come across in recent memory? Quite likely.
Will the idea date terribly? Yes I'm sure it will.
Did any of this stop me drawing it? Heck no.
Sometimes when you get an idea, you've just gotta release it and let the rotten fruit fall where it may.